Reliable containers sale in Russia and CIS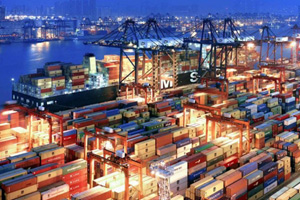 Our company Logicont is a well-known organization in Russia and abroad. Our main competencies are operations with cargo containers such as buying shipping containers, selling containers of all kinds, containers leasing. If you are looking for containers buyers then we will do our best to make you the best offer.
You may need our assistance and service when you sell your containers. Logicont will buy any containers for reasonable price in case of their good condition. For many of its partners, Logicont provides their containers' repair and maintenance. Among our patrons there are numbers of companies and organizations from CIS, EU, China, let alone many shippers and contractors within Russia. We do our best to maintain the highest possible level of service by rigorous audit of all tares we deal with. Our network established across the borders is our main advantage among the competitors. We hire the most professional staff in containers sales and we're proud to be a very effective team which shares your interests and helps to hit your goals. We have been into cargo business for over ten years which has given us lot of experience and partnership connections.
Our annual circulation amounts about five thousand containers, and this number keeps growing. Though our main activity is buying containers, we also sell, lease and repair tare and offer cargo transportation. We also can help find storage squares for containers in Russia. Our customers trust Logicont because it is a team of devoted professionals and representatives in many countries. Each of Logicont's staff is responsible for the result of their work, that is the reason of reliability and security which are the indispensable features of our work.
Contact us to get detailed information about our services!
Our stocks include:
20 HC/DC containers
40 HC/DC containers
Three-ton containers
Five-ton containers
Dry containers
Bungalows / office containers
Open-top containers
Flat-top containers
Reefer containers